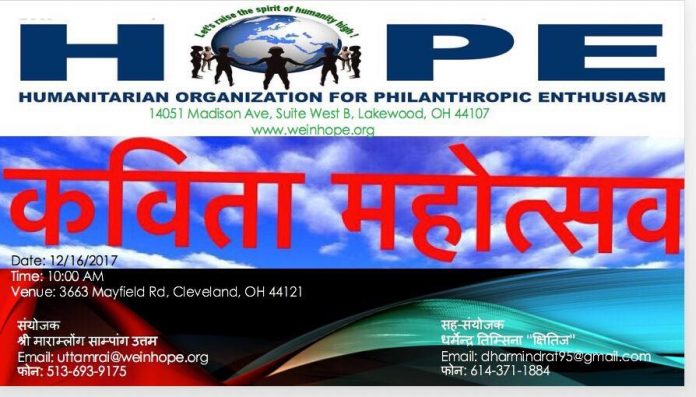 Post Report, Dec. 15th, Texas.
In the initiative of HUMANITARIAN ORGANIZATION FOR PHILANTHROPIC ENTHUSIASM (HOPE) poem festival is going to happen on Dec. 16th 2017 in Cleveland, OH.
Bhutanese Nepali poets and litterateur are gathering from around the country to attend this event.
With the event theme to encourage new generation in t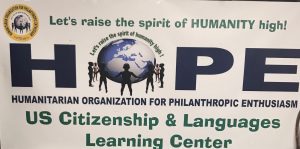 he field of literature and to create unifying environment among various literary organizations in the community, festival will showcase a variety of extraordinary local, regional and national poets. It is designed in different three segments:
First segment Welcoming guests and poem recitation from senior writers.
Second segment: Honoring Mr. Ganga Lamitare by Matribhasha Samrakshyan Samuha and lunch break.
Third segment: Poem recitation from young writers, photo session, and vote of thanks.
Here is the live recording from the Texas dateline, our representative has talk about the program with Executive Director of HOPE Mr. Raj Baral.