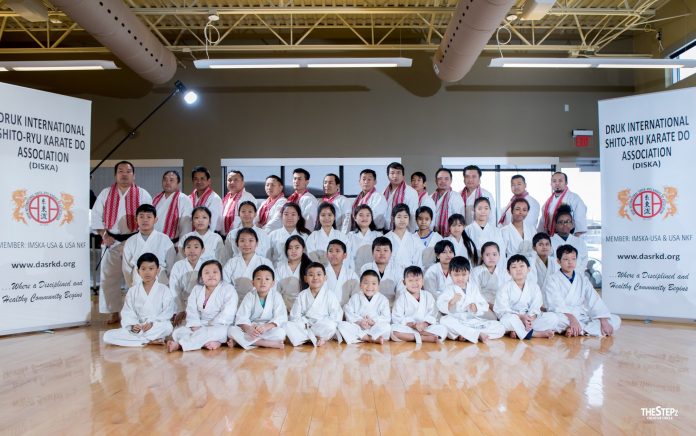 Feb. 17, Texas | Denzome
Druk International Shito-Ryu Karate Do Association (DISKA) initially founded in 2016 as Druk American Shito-Ryu Karate Do (DASK) with its headquarter at Stone Mountain, Georg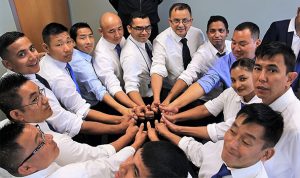 ia USA is now highly active nonprofit sports organization, truly devoted in their effort to inherit and develop martial arts culture in Bhutanese diaspora. Best part is that it has high level of community approval and received appreciation for its actions and contributions in building healthier community through transforming youths into responsible adults engaging them in arts.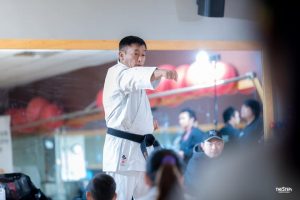 Upholding self-discipline, commitment, respect, integrity, collectiveness, progressives, and pragmatic as its core value, DISKA is regularly engaged in different programs to achieve its goals. With that said, recently, DISKA HUB 4 Technical Training and Seminar, being held in North Dakota, at University Dr. Fargo on February 8-9, 2020. DISKA Chief instructor Sensei Ran Rai provided the two days seminar to HUB 4 instructors viz. Badal Thapa, Santa Rai, Suraj Rai, and Ghanashyam Magar from Omaha Nebraska, Tilak Gurung and Dal Subba from Des Moines IA, Santosh Rai from Sioux Falls, SD and Danny Tamang, Victor Rai, Aita Monger, Lax Magar, Arjun Magar and Raj Magar from Fargo, ND.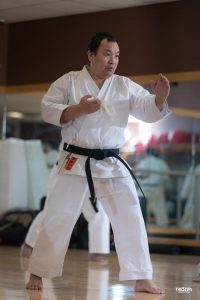 In addition to martial arts trainings and seminars, it is also focused on social activities, self-awareness and well-being, with special interest of preparing good human as a whole.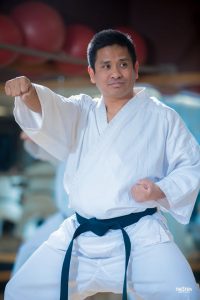 Within the short period of time they have established ten branches, extending the progress of the Karate in different States of USA through improving the level of their excellence in and out of organization. Their innovative actions, cooperation among the team, experiment they do and experience they have, are the keys of their success. Continuing the legacy of Shito-Ryu Karate Association of Bhutan (SKAB) and Bhutan Karate Federation (BKF) from the worst-case scenario back in refugee exile life to this international level of DISKA, wasn't easy. In fact. it is the hard effort devoted journey they develop. So, we can conclude that in Bhutanese diaspora, DISKA has set the new path of evolution and revolution in developing martial arts culture in Bhutanese diaspora