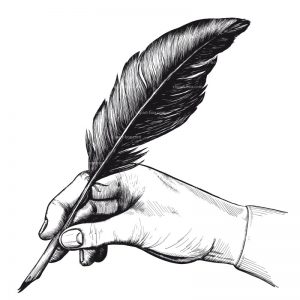 I have written in his book, "Emerging Fearologist of the world." P. 37
"We as the foundational members of fearology/fearism are building a good foundation for the discipline, so many writers have written and said much about fear but none has taken the bull by the horn as we are doing it to carefully understand what fear truly is and at the same time building a better lexicon for it in academic milieu." P. 37-38
Contribution done by young Nigerian author Osinakachi Akuma Kalu, "Conquering The Beast Fear Philosophical cum Psychological Approach" and "The First Stage of the Fearologist."
These two books are first step towards "Philosophy of Fearism" world from Africa. First step following the footsteps of Tenzing Norgay, Yuri Gagirin, Neil Armstrong and Rene Descartes in the shaping of history. How pretty such move was. The world keeps record of significant contributions. In my opinion, OAK's enlightenment was first and fundamental to his writings. Without enlightenment nobody can be a scientist, spiritual leader, political leader or philosopher. It is people's enlightenment that conduct, guide and control them in pavement of their future. Osinakachi is already enlightened and I enjoin you to travel with me briefly through his renowned two books:
In "Conquering the Beast Fear: Philosophical cum Psychological Approach", Fear was considered as a giant beast. What gives birth to the fear beast? How does it grow and affects people's life? It is written in the first book. Fear was seen almost in its negative sense. But even though it is negative, there is enough seed to grow philosophy. I haven't seen such kind of philosophical approach to fear from Africa before, though there are a lot of fiction, literature, and biographical books.
"The First Stage of The Fearologist" is growing from seed which he planted in his previous book.
This book is biographical, essay cum critical. We can read his childhood, adolescent and adult entry into the school and world of "Philosophy of Fearism". I noticed his patience, hardship and continuous devotion. I wrote in the beginning; how pretty his entry was; is not important because beauty is not a pioneer. Starters usually encounter many thorns on the way. It is after their passing through the rough path that paves the way for later comers to work with beauty. It was very hard to climb "The Mount Everest" in 1953. When Norgay and Edmond's expedition team climbed from different corner, latter somebody even climbed 25 times.
Osinakachi deserves to be called the first fearologist in the world. Even though Fearology contents are difficult to find in the book, but when we read it, a new horizon of knowledge is opened for us and some of our "fearological talents" will be exposed. He is indeed a young star of fear management/fearlessness/fearism. The world can expect something new from him.
Example, "The Young Buffalo" is the best. P. 90
One of the most beautiful quotation among many is "The place of fear in our existential struggle is a pointer to a Supreme Being." P. 103
There are some fearological poems which depict the philosophy of fearism in the book. All I can say is that the book is a form of biography, philosophy, fearology, criticism and literature. I rate his works gold. It is pertinent to note that every root can grow in its' own pace and I hope that one day Osinakachi will shine as a greater Fearologist cum philosopher in the world.