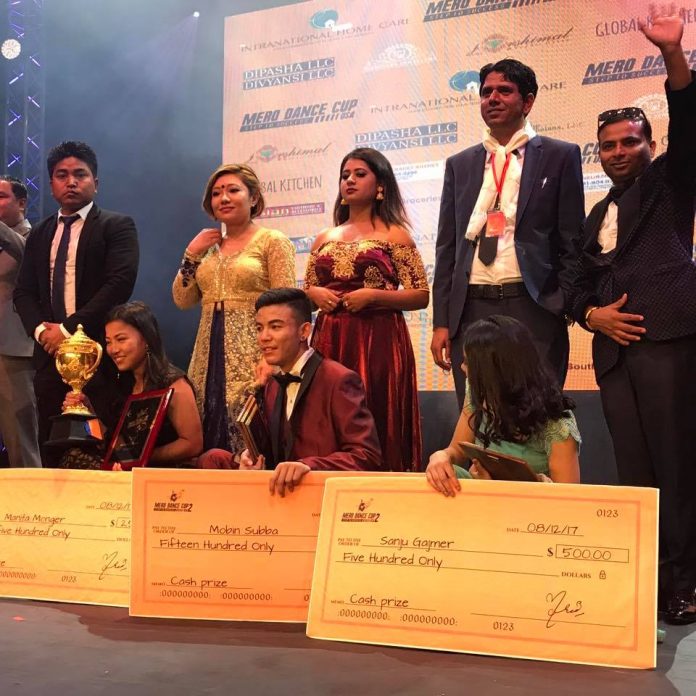 Post Report: Aug 14, 2017 | Denzome Sampang
One and only all genre dance competition in American Bhutanese community, Mero Dance Cup USA season II finale held on Aug. 12, 2017 and Monita Sijaali Magar declared the winner. She is awarded with $2500 and Golden Cup.
List of Runner up

Position

Name

State

Trophy

Winning amount

1st runner up

Ranjana Rai

Tennessee

Golden Cup

$2000

2nd runner up

Mobin Subba

Georgia Atlanta

Silver Cup

$1500

3rd runner up

Alina rai

Georgia Atlanta

$1000

4th runner up

Sanju

G

ajmer

South Dekota

$500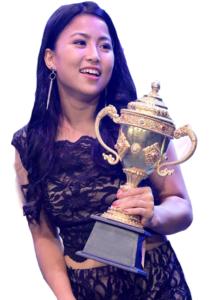 In our conversation with MDC program director Moni Rai said "To uplift the community through dance skill, we have conducted this program. In our today's finale as the celebrity, Nepali movie superstar Dilip Rayamaji and actress Keki Adhikari were there. Previous season's winner, 1st and 2nd runner up where also present in the show."
While, it would be unfair if we don't mention that the program went so successful with energetic, spunky and vibrant dancing numbers and different other performances. In-fact, this is great initiation to promote our art and provide great platform to our young generation.
Dilip Rayamaji , Keki Adhikari,DB Gurung and Manju Bhujel were the judges for this season's competition and they were present in the show.  Prajeet Rana and Sunita Gurung hosted the program.