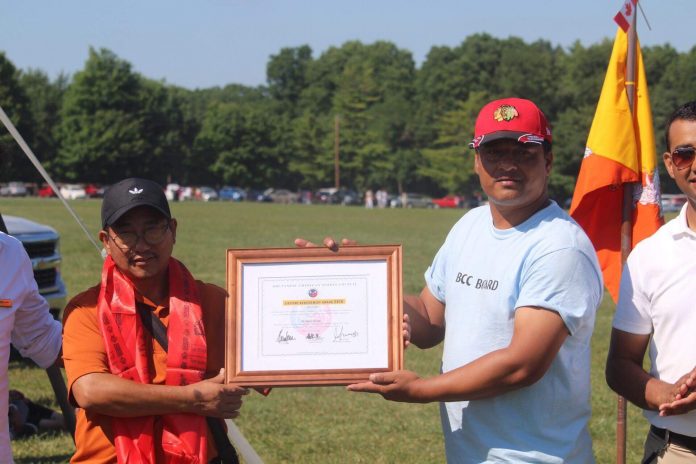 Since 2015, the Bhutanese American Sports Council (BASC) is honoring senior Bhutanese American athletes annually with the most respected award, the "Lifetime Achievement Award" who have contributed outstanding contributions, services, and leadership to Bhutanese Sports in Bhutan, Bhutanese Refugee Camps in Nepal, and/or in USA.
This year (2018) the BASC has honored Mr. Bhakti Man Rai from Cincinnati Ohio, in Cincinnati Ohio, during the 8th Boys and 4th Girls Annual Interstate Soccer Tournament. Mr. Rai was born on 9th March, 1963, in Bhutan, who says sports is in his blood, especially the Football (soccer).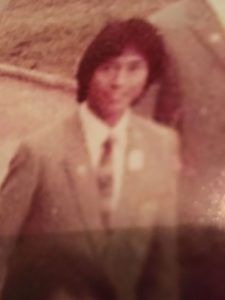 He played Football since his childhood; he recalls those days when he used to play Inter-school Football Tournaments in Bhutan. He had played about a half dozen inter-school tournaments, many local, Police, Army, districts and national level tournaments in Bhutan. He used to play through team Thimphu 11, the then national team of Bhutan. He was also one of the best marathon runner, and played many other sports in his life time. In 1984, Mr. Rai participated in South Asian Regional Corporation (SARC) games from Bhutan team.
He had played uncountable tournaments and games internationally, especially in Bhutan, Bangladesh, India and Nepal. During the establishment of Bhutanese Refugee camps in Beldangi Damak, Mr. Rai initiated to build football grounds. He has become the inspiration for sportsmanship to youths of our community. Mr. Rai is the man of multi-talent; he is not only great athlete but also good musician and singer. He is working on his new Nepali music album which he wants to make public soon if he gets good supports from y'all.
BASC has honored Mr. Kharga Basnet (Khare) from Georgia in 2015, Mr. K. B. Gurung from California in 2016, Mr. Sajan Chhetri from Virginia in 2017.