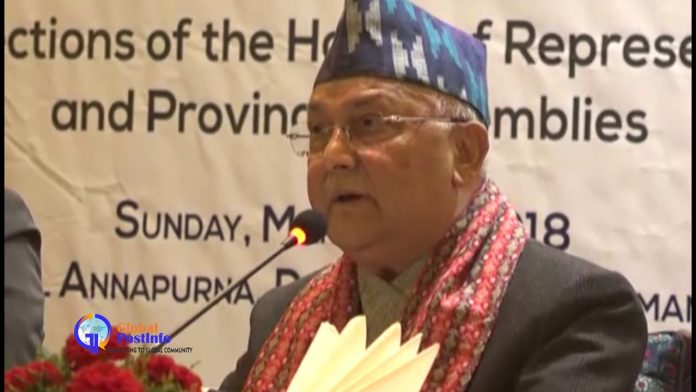 Prime Minister KP Sharma Oli has warned the European Union not to undermine Nepal while reacting with National Election Observation Committee's Final Report of the Observation Mission.
PM Oli made this statement after EU Election Observation Mission in its report publicized suggested Nepal to dismiss the Khas and Arya reservation. "This is underestimation of Nepal's sovereignty and achievement. We can't bear this, amend the report immediately" Prime Minister Oli said this while attending a program organized to publicize the Final Report of National Election Observation Committee (NEOBC), today in Kathmandu.
Likewise, Oli said that it was expected the report would be corrected after the Nepal Ministry of Foreign Affairs' dissatisfaction expressed. Instead obstinate action is observed. Oli added, "I urge EU humbly, it needs quick amendment, and Nepalese citizen have taken it as humiliation."  He also challenged to those who wanted to teach the lessons of inclusiveness if they could come up equal to women's representation of Nepal.